In my last post, outlining the release of Catalina, I covered the process to check for 32-bit apps on your system prior to upgrading.
Here's the info as a separate post, just so it might be easier to find.
To list all of your 32-bit software, go into the Apple menu > About this Mac > System Report… you'll be taken into the System Information app (or just launch it from Applications > Utilities instead)
In the System Information App, down the left-hand side, find the Softwareheading. Underneath Software, click on Applications. Expand the width of the window so you can see the column heading for 64-bit (Intel) and click on it to sort by 32 or 64-bit.
Check for apps that say No and this is the software that will not run on Catalina.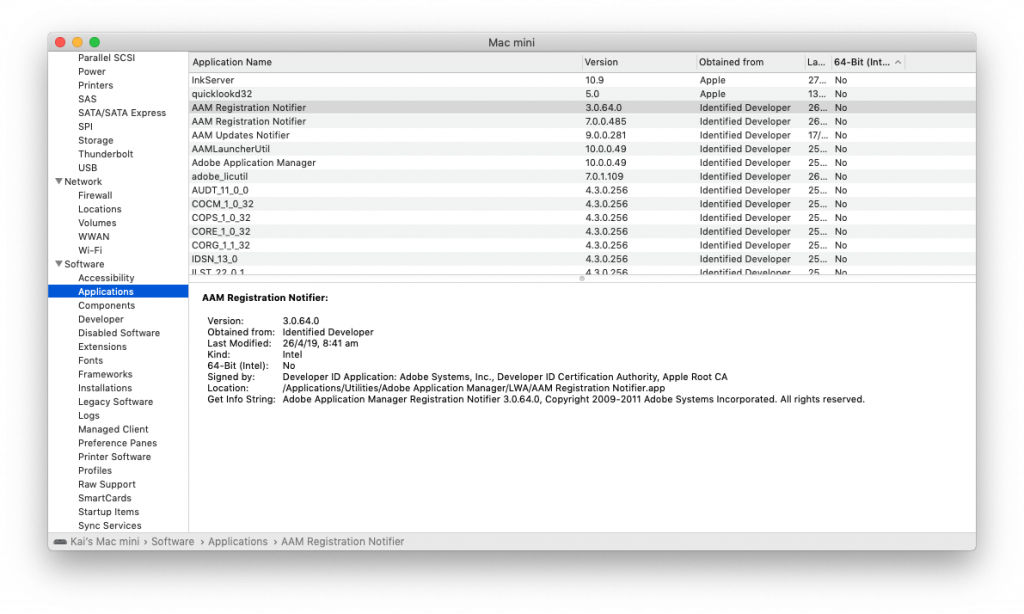 In my case, there were two apps from Apple that I'm confident will be updated when I update the Operating System. There are also a whole lot of apps from Adobe as part of Creative Cloud 2018. I haven't upgraded to CC 2019 however Adobe have published a list of which apps are and aren't compatible with Catalina. From browsing their list, all of the major apps in the Creative Cloud suite are 64-bit compatible.