Apple have released macOS 10.15 Catalina overnight – this is a big update that is going to break a lot of old software, so please be very careful when installing this on a production system.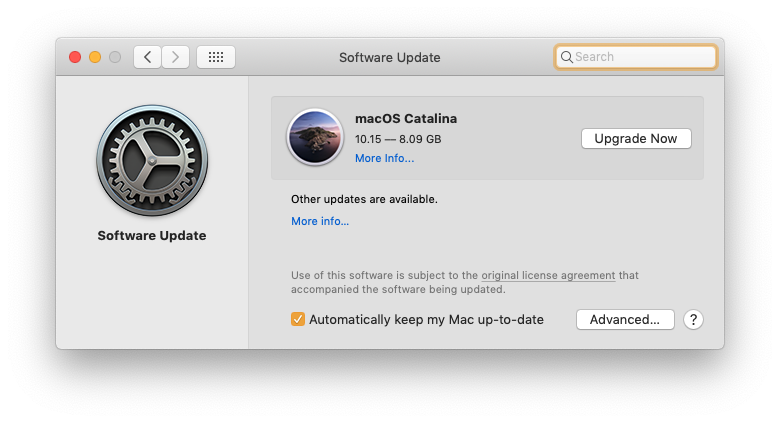 How is this update going to break things? macOS 10.14 Mojave was the last version of macOS that supports 32-bit software. macOS has supported 64-bit software for something like 15 years now, although it has always been supported in parallel to being able to run 32-bit software as well. Mac OS X 10.6 Snow Leopard was the last OS to support running on 32-bit hardware, with the release of Mac OS X 10.7 Lion in mid 2011, the operating system itself will only run on 64-bit capable hardware.
Needless to say, if you have a Mac released at any time in the last 10 years, it's likely to be a 64-bit capable computer.
Before you head out into the wild blue yonder, you should check to see if you have any 32-bit software on your computer.
When you first installed macOS 10.14 Mojave, you may remember a dialog box popping up the first time you launched some apps, warning you that a particular app needed to be updated for future versions of macOS. This is the warning that the app in question will not work on Catalina.
If you're anything like me, you can't for the life of you remember which apps displayed this warning (as it typically only popped up once for each app), so you need to know what apps on your Mac are still 32-bit.
If you go into the Apple menu > About this Mac > System Report… you'll be taken into the System Information app (or just launch it from Applications > Utilities instead)
In the System Information App, down the left-hand side, find the Software heading. Underneath Software, click on Applications. Expand the width of the window so you can see the column heading for 64-bit (Intel) and click on it to sort by 32 or 64-bit.
Have a good look at all the apps that say No and either be prepared to kiss them goodbye, or hold off on upgrading your system until the developer in question has updated their software.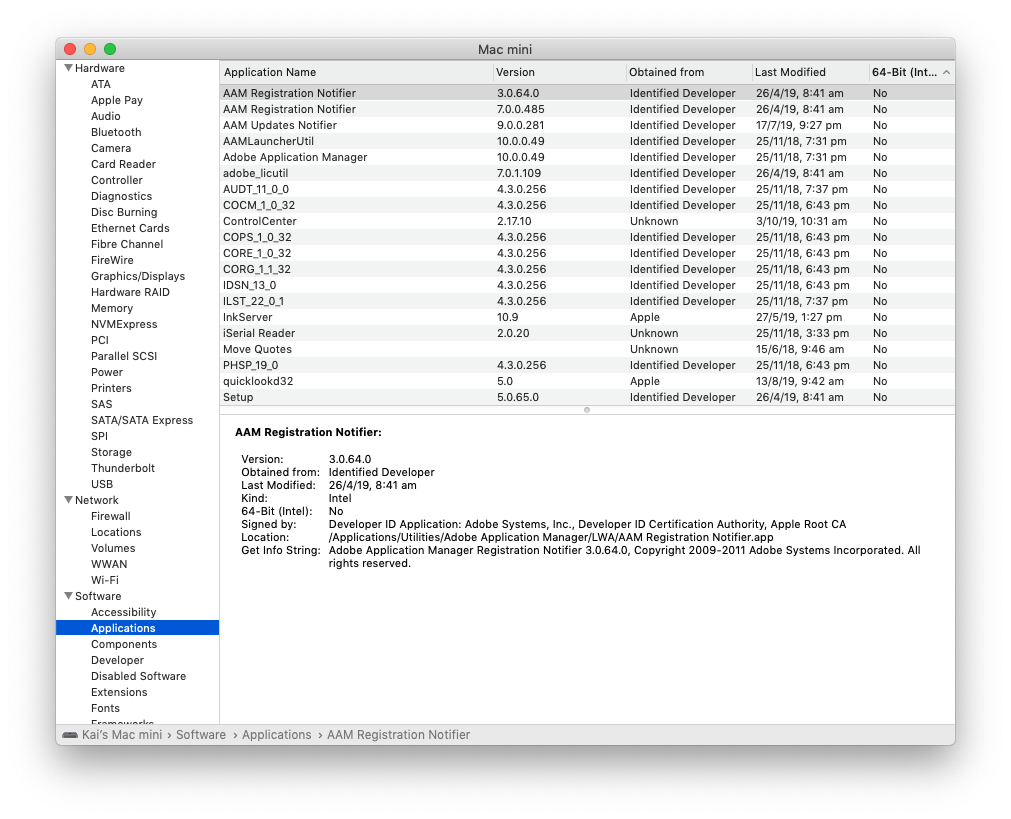 In my case, nearly all of the software on my Mac that's 32-bit is from Adobe. The only software I have that's not from Adobe and I actually care about using is the Brother Control Centre for my 10-year old Brother MFC printer. I only use the Brother Control Centre to scan documents, so I can do without this functionality.